About Dr. Sarosdy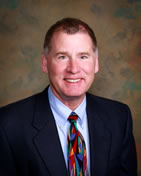 Dr. Michael Sarosdy obtained his Bachelor's Degree from Rice University (1973) and his Medical Degree from the UT Medical School at San Antonio (1977). He completed his internship in Surgery at the University of California at San Diego (1978), an additional year of Surgery at the University of Hawaii (1979), and Urology Residency at the UT Health Science Center at San Antonio (1984). After serving as an Assistant Professor of Urology at both Indiana University School of Medicine and the UTHSC San Antonio, he was named Associate Professor and Chief of the Division of Urology at UTHSC in 1988, and Professor with Tenure in 1993. Dr. Sarosdy left academic practice and founded South Texas Urology and Urologic Oncology in January, 1998.

Dr. Sarosdy has been an active clinical investigator in all urologic cancers, and has authored or co-authored more than 180 papers, abstracts, and book chapters on urologic cancers. His main areas of clinical investigation have included immunotherapy of bladder cancer, management of advanced bladder cancer, prostate cancer brachytherapy, new drug research, and androgen blockade for advanced prostate cancer. He has designed and been the Principal Investigator on multiple Phase I, II, and III clinical trials, and made several presentations to the FDA, most successful. Click here to see his list of peer-reviewed publications.

Elected into the Society of Urologic Oncology in 1988 and the Urologic Research Society in 1996, Dr. Sarosdy is certified by the American Board of Urology and a member of the American Urological Association, the American Society of Clinical Oncology, and the American Brachytherapy Society.

Dr. Sarosdy has two daughters, both of whom share his love of outdoor adventures, including hunting and fishing. He is an active volunteer and fundraiser for the Coastal Conservation Association, serving as Banquet Chairman for the San Antonio Chapter Banquet (2014, 2015) and San Antonio Chapter President (2016, 2017), and is on the State Board of Directors CCA Texas. He is a past-Member of the Board of Directors and past-President of the San Antonio Unit of the American Cancer Society.